&

Improving Access to Higher Education on the North Coast
College of the Redwoods and Cal Poly Humboldt are building on a long-standing partnership to help CR students achieve their college dreams and make that path seamless for CR students who transfer to Humboldt.
Connected by a shared purpose and deep commitment to the North Coast, both institutions educate many of the same students and share thousands of alumni. This collaboration reflects the commitment to providing positive, meaningful educational experiences grounded by the tight-knit and vibrant community of the North Coast.
Together, we will help our students and communities flourish.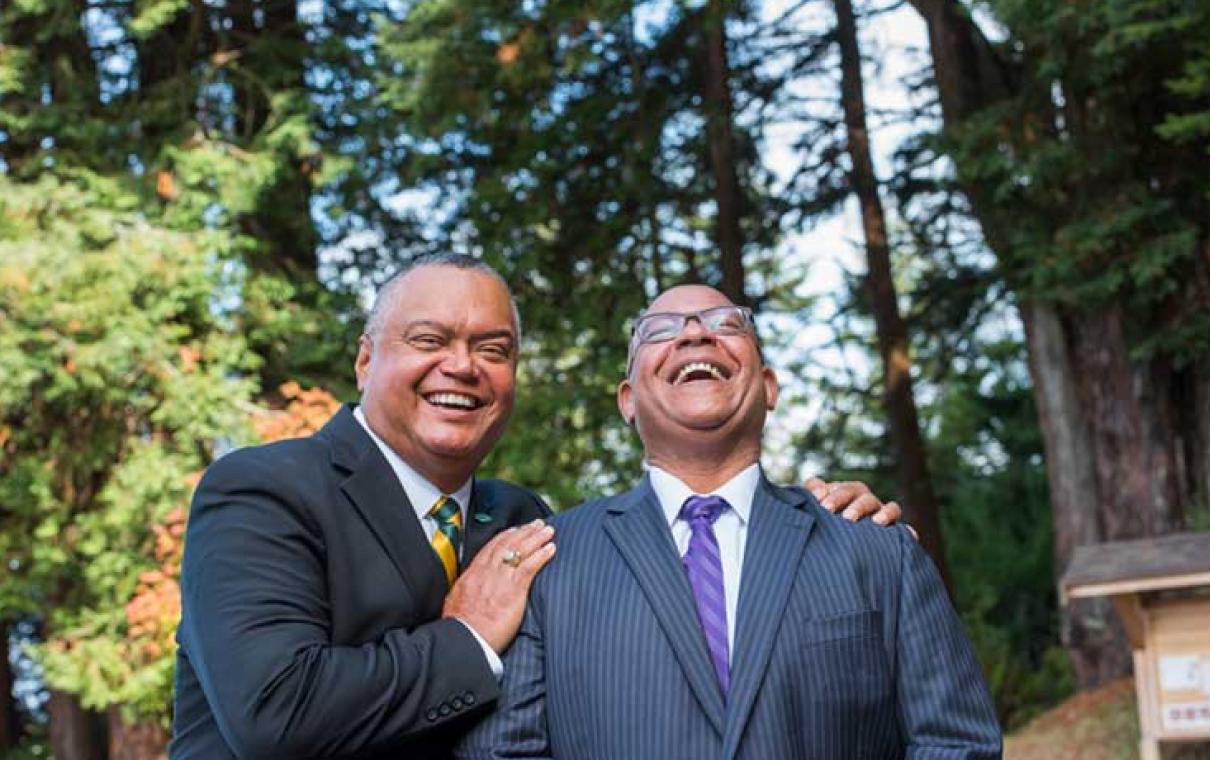 Humboldt President Tom Jackson, Jr. and CR President Keith Flamer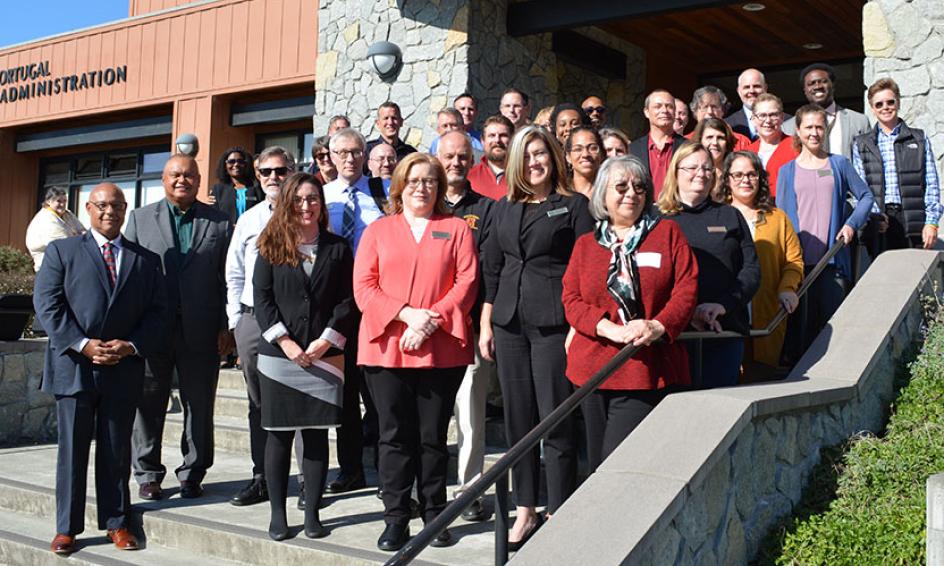 In the Fall of 2019, College of the Redwoods and Cal Poly Humboldt held a historic summit leading to a Memorandum of Understanding. The agreement establishes a formal collaboration on joint academic programs, admissions, intercollegiate athletics, University housing, and campus safety, and a commitment to discuss additional partnership and/or collaboration opportunities.
Presidents Keith Flamer and Tom Jackson wholeheartedly support this unique educational partnership because they believe it will translate into positive student outcomes, while bringing prosperity to the region.
2,500shared graduates on the North Coast
1,800 CR students transferred to Humboldt since 2010-11
1,580CR transfers graduated from Humboldt since 2010-11
1 RN-to-BSN nursing program at Humboldt, created with the help of CR and other partners.